Supply Chain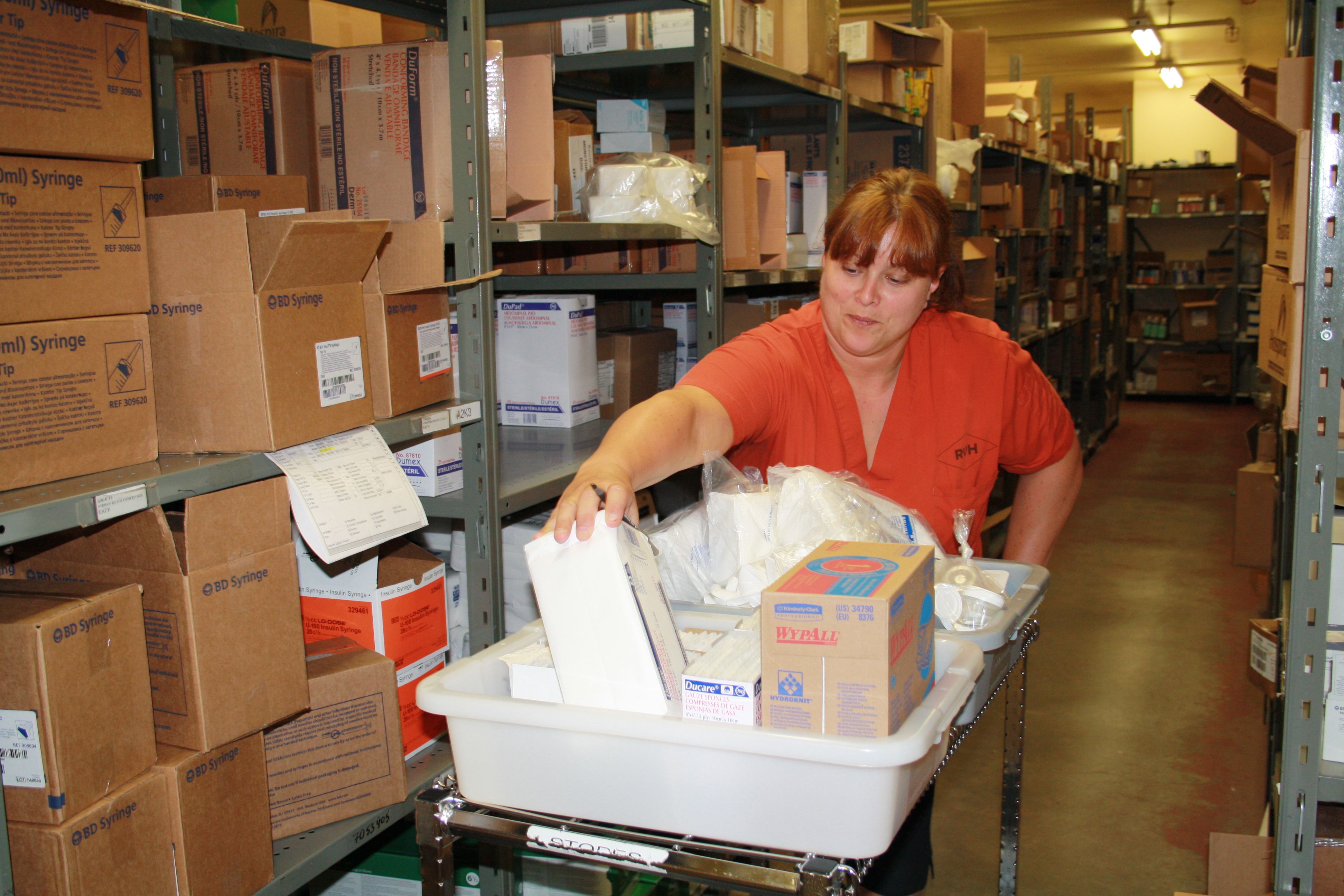 On a day-to-day basis, health-care professionals utilize equipment, supplies, and services in the delivery of health care to New Brunswickers. Supply Chain supports our health-care professionals by ensuring that the right goods and services are available at the right time and place to provide quality health care.
Supply Chain is responsible for the sourcing, procurement, storage, delivery, distribution and disposal of all equipment, supplies and services for the health system throughout New Brunswick. We are comprised of several key departments including Inventory Management/Stores, Distribution, Shipping & Receiving, Motor Services, Strategic Sourcing, Print Shops, Mail Rooms and Purchasing.
We ensure inventory levels are maintained, distribute inventories throughout all health-care facilities, as well as inspect, receive and deliver all inbound materials and equipment. Shipping handles the shipment of all outbound goods. Through Motor Services, equipment, supplies and laundry are transferred throughout various health-care facilities across New Brunswick.
Strategic Sourcing and Supply Chain work with suppliers and health-care professionals to obtain the best possible value for the health-care system. Strategic Sourcing and Purchasing activities include the procurement of goods, management of the tendering and contract process, product standardization, as well as identifying savings opportunities.
Our scope of services
Procurement of goods, services and equipment
Product evaluation and standardization
Vendor and contract management
Group Purchasing Organization
Shipping and receiving
Inventory management
Print room
Mail room
Motor services
Internal and external distribution
Workplace Hazardous Materials Information Sheet (WHMIS) management